Welcome to the Official Web Site of the Alfa Owners Club of New Mexico (AOCNM) - the State chapter of the Alfa Romeo Owners Club USA (AROC). This Home Page currently provides the following:

An introduction to the Alfa Owners Club of New Mexico
When we meet
Special topics
How to join - including a link​

​
About AOCNM
The Alfa Owners Club of New Mexico (AOCNM) was created in 1986 to encourage the preservation, ownership and operation of Alfa Romeo motorcars.
The club is centered in Albuquerque, New Mexico with membership throughout the state and provides a source of technical informatlon, social events, tours and exhibitions for Alfa Romeo cars.
Membership in the national club, Alfa Romeo Owners Club "AROC", is a prerequisite to membership in AOCNM but ownership of an Alfa Romeo automobile is not.
​

| | |
| --- | --- |
| Please Note: | The Alfa Owners Club of New Mexico will now ROUTINELY meet on second Monday evening of each month beginning. See "Club Events" page for date and time of each month's meeting as there are variations some months. |

Roger Jones elected President of Alfa Owners Club of New Mexico

Roger was one of the Club's first members and has been active throughout AOCNM's history. He has served the Club in a number of positions, including President prior to his election again this year! There is no change in other board members… See Who's Who on the Club Biz page for complete list.
---

How do I join?

Join AROC-USA now! Just click the AROC icon (left), click "Join now." fill out the form and pay online using the AROC secure store site to activate or renew your membership and subscription to the Alfa Owner magazine.
You may also use this web site to print the application and pay by mail.
The additional fee for joining the New Mexico Chapter (ACONM) is $5.00.
---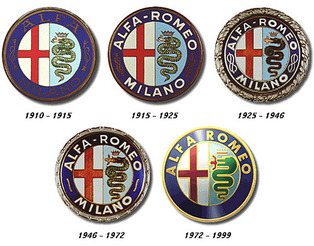 Published 11/15/2011
Updated 12/26/2018